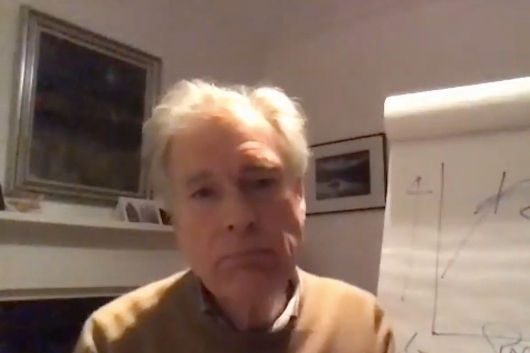 We are delighted to announce a free wellbeing event for ALBA members, on Thursday 12 November at 4.30pm to 6.00pm, presented by Dr Bill Mitchell. Dr Mitchell is a clinical psychologist who works with cognitive-based psychological approaches to treat anxiety, depression, stress and chronic fatigue, particularly in work-related settings. He is the author of Time to Breathe (Navigating Life and Work for Energy, Success and Happiness).
The purpose of the session is to introduce personal resilience: the aim is for participants to learn how to recognise personal red-flags, and to focus on developing resilience, including developing the skills to challenge mind-sets that undermine confidence and effectiveness.
After Dr Mitchell's presentation – an open session on wellbeing
ALBA is very keen to talk to its members about their concerns about wellbeing and mental health at the Bar, and what ALBA might do to help. We recognise that excessive communications and fluffy initiatives aren't always helpful, and we are keen to know what you think we could do which would make a real difference. With that in mind, we are going to host a short open meeting after Dr Mitchell's talk. If you are interested in attending, please indicate this when signing up. If you would like to discuss in advance, please feel free to contact Julia Smyth at Landmark Chambers.
Wellbeing resources
In the meantime, there are lots of resources on mental health and wellbeing at the Bar Council's website.  This includes details of the Bar Council's Assistance Programme, which is a confidential telephone service, as well as an online portal.
NB: This event will be held via Zoom and is for ALBA MEMBERS ONLY. Please reserve your space below and indicate in the comments box whether or not you would like to attend the open session.
The Zoom invitation will be sent out the evening prior to the event.