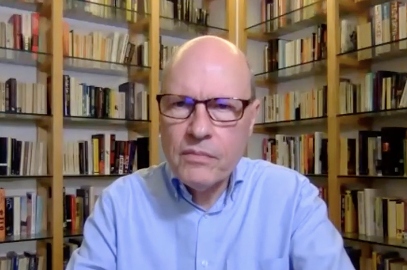 You are invited to a webinar panel discussion to launch
Enemies of the People? How Judges Shape Society
by Joshua Rozenberg QC (hon)
Panel:
Dominic Grieve QC, former Attorney General
Lord Pannick QC, Blackstone Chambers
Joshua Rozenberg QC (hon)
Professor Alison Young, University of Cambridge
Lord Neuberger of Abbotsbury, One Essex Court
Chair: Vikram Sachdeva QC
Joshua Rozenberg's latest book is an introduction to judicial activism. The author discusses some of the most challenging contemporary cases – bookended by Miller No 1 and Miller No 2 – and asks readers to decide when judges should develop the law and when the courts should defer to parliament.
The panel will consider these questions in the light of the government's proposals for constitutional reform. Might these lead to a shift in the balance of power between judges and ministers?
Copies of the book are currently available direct from the publishers at a 20% discount or 35% if you sign up to their mailing list.
The printed and electronic versions are also available from Amazon.
NB: This event is for ALBA members only.
This event will take place via Zoom. Joining details will be emailed to all (qualified) registered individuals the day before the event.